Easy Assembly
'Nomic Station
| | |
| --- | --- |
| | Step 1: Insert screw into hole. |
| | Step 2: Turn screw with wrench. Use gauge pin to set height |
| | Step 3: Slide mating part onto screw |
| | Step 4: Tighten screw |
The above 4 step process is used to assemble the entire desk. Assembly is simple and intuitive. There are no euro-style trick fasteners, or tiny little wrenches. If you loose something, all hardware is available at your local hardware store.
Depending on the model you buy, assembly time will be from 2 to 3 hours. You should allow another 30 minutes to 1 hour to set up your equipment and make adjustments. 2 people are not required, but an extra person makes it more fun. Only 2 common tools are required for assembly: a 7/16" box end wrench and a 7/16" socket wrench.
Unlike glued up furniture, if a joint ever loosens (unlikely), you simply tighten the screw. And if you ever want to move your desk to another location, you can either pick it up and carry it as is, or partially disassemble it. Try doing that with any other type of furniture!
'Nomic Station is ready to assemble furniture (RTA), that allows us to flat pack and ship via economical UPS. Our flat pack shipping method, and single handling, factory direct distribution, virtually eliminates damage in transit.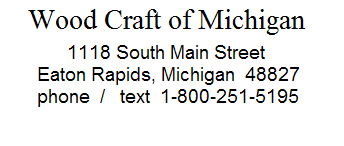 HOME FEATURES PRICES & PRODUCTS ORDER / CONTACT LINK to US